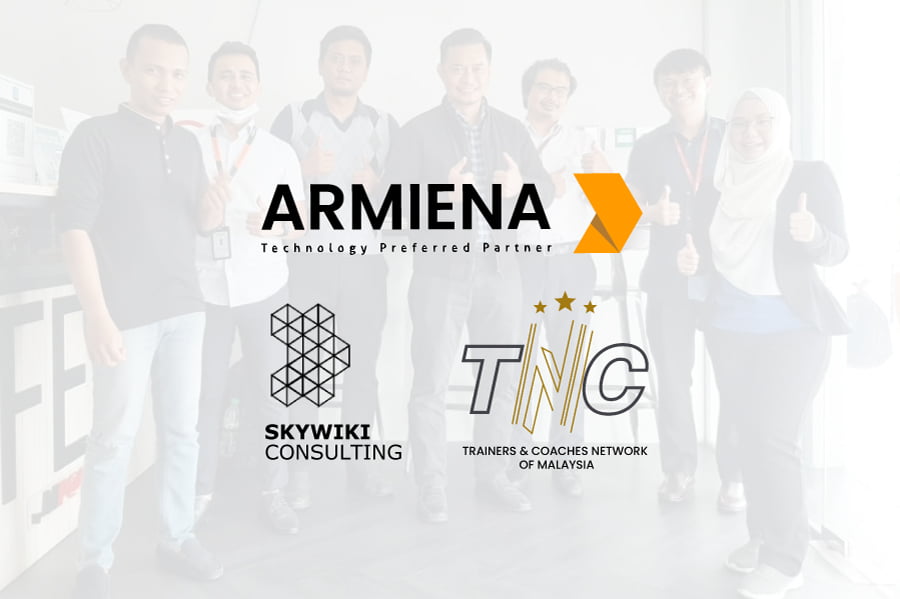 Today, ARMIENA shares the first details of a new collaboration with Training & Coaches Network (TNC) and Skywiki Consultation where ambition is to create community solutions for a better digital transformation through education. The project called Be Your Own Boss (BYOB), will targets bumiputera youths and women who want to venture into entrepreneurship, especially in franchise and pre-franchise businesses and explore the definition of 'technology' by developing new ideas co-created between ARMIENA, TNC, Skywiki Consultation and Manage Pay (Mpay).
The project will run for one (1) year and the registration process will take place from 1 January 2021 until 30 September 2021. Estimated one thousand (1,000) participant per year will explore a specific challenge associated with entrepreneurship, from training to financing and business monitoring, whilst exploring how ARMIENA can contribute and become an active partner in developing entrepreneurship communities.
From ARMIENA, the collaboration led by Armiena Group CEO, Shamim Shafiee.
"We firmly believe that education is powerful tools to help businesses especially SME in transforming digital – and so the opportunity to be apart of the BYOB project is hugely exciting. Over the next years we will use the full potential of the ARMIENA Business model and embrace radically different thinking. By 2022, we want to present real solutions for sustainable businesses that are affordable and practical for people and society."
The Training & Coaches Network (TNC) and Skywiki Consultation will act as a connector for the project. Here, to help tell many of the stories behind BYOB, ARMIENA will launch a website campaign called "mysmedigital.com", exploring everything from the beginning of digitalization, coaching, grant/financing application and digital solutions.