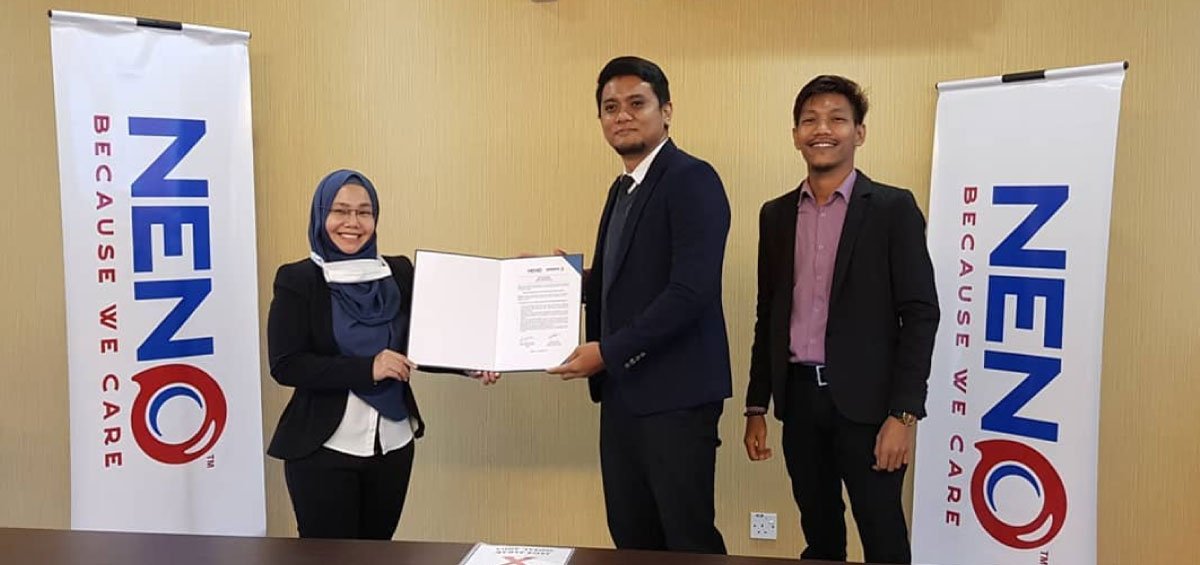 On October 24, 2020, at PKNS Biz Point, Shah Alam, Selangor, there was a Signing Ceremony between NENO Malaysia company and the owner – ARMIENA Group Sdn. Bhd. for mobilize three (3) main services of NENO Malaysia, namely Neno Medicare, Neno Buddy and Neno Outreach.
At the ceremony, there were Ms. Wana – the representative of NENO Malaysia, and the representative of ARMIENA Group Sdn. Bhd. company, Mr. Shamim – the Founder and CEO and Mr. Khatta – COO with others NENO strategic partner, namely Malaysian Research & Education Foundation, FWD Takaful 3, Therapist House, ARMIENA Technologies and Ideal Nauticare.
The project objective is to revolutionize and uberized the healthcare industry by bringing healthcare specialists and health services directly to those in need through medical visits and outreach activities to the customer's home or premise as well as to increase the social impact of the target consumer group such as OKU, single mothers, asnaf, Hijrah community and others.
According to the agreement, NENO project implementation will be from 13rd May 2021, and ARMIENA will provide development service for Neno Medicare, Neno Buddy dan Neno Outreach, maintenance work, technology consultation, training and product analysis.
ARMIENA was selected for this project has proved the long term and mutually beneficial cooperation based on ARMIENA's reputation and quality commitment to the customers. Bring the mission "Creating sustainable values", ARMIENA commits to provide quality projects that are sustainably valuable for not only the owner but also society.