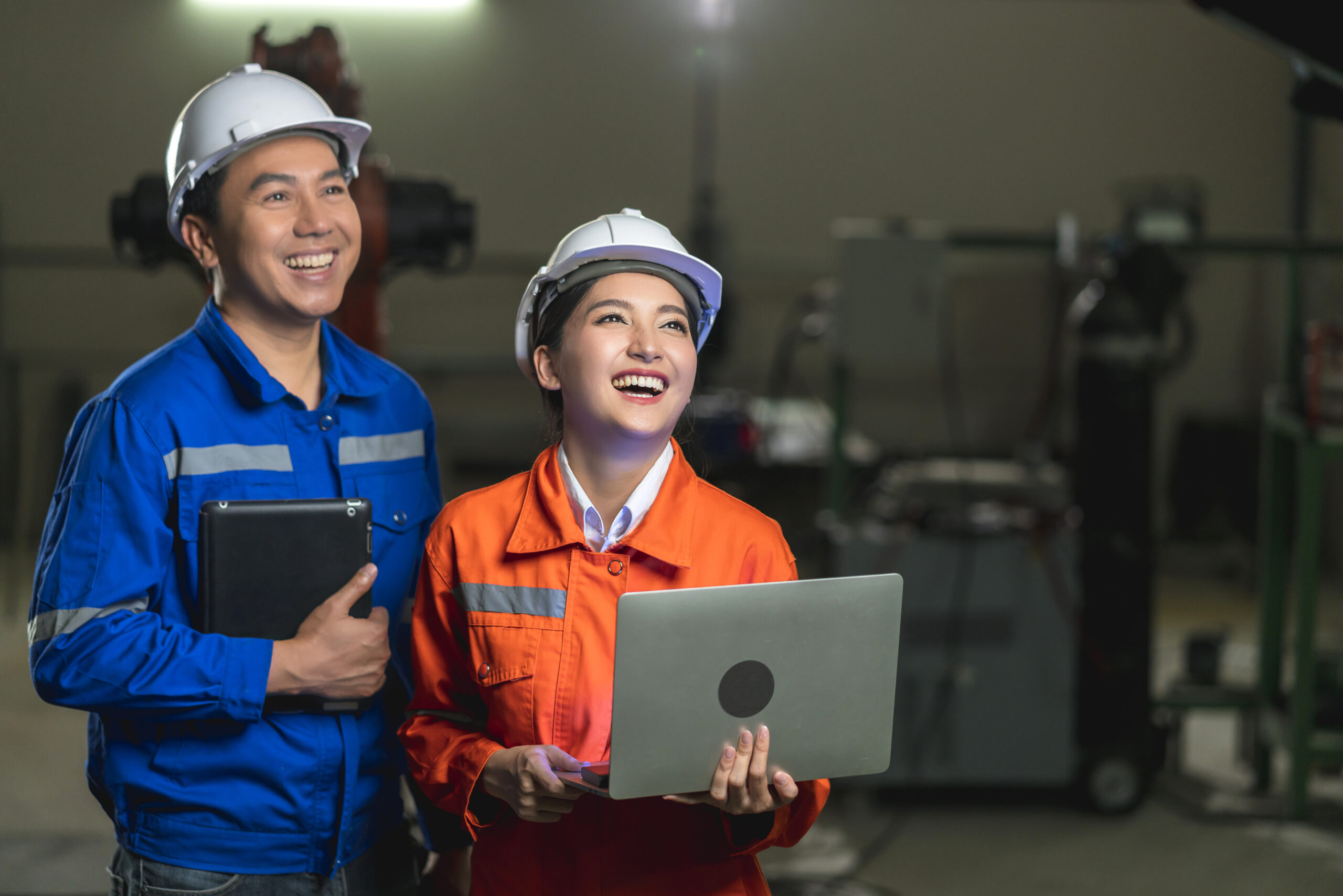 Understanding how manufacturing has changed specifically since the 1800s is helpful before diving too deeply into the what, why, and how of Industry 4.0. The world has either gone through four separate industrial revolutions or is still going through them today.
The First Industrial Revolution
The early 1800s saw the beginning of the first industrial revolution. Manufacturing changed during this time from focusing on manual labour done by humans and assisted by work animals to a more optimal kind of labour done by humans through the use of water and steam-powered engines and other sorts of machine tools.
The Second Industrial Revolution
With the invention of steel and the usage of electricity in factories at the beginning of the 20th century, the globe saw a second industrial revolution. Electricity made manufacturing more productive and contributed to the mobility of production equipment. To increase productivity, mass production ideas like the assembly line were used during this phase.
The Third Industrial Revolution
A third industrial revolution started to emerge gradually in the late 1950s as manufacturers started integrating more electronic—and later computer—technology into their facilities. During this time, the emphasis in manufacturing started to shift away from analogue and mechanical technologies and toward digital technology and automation software.
The Fourth Industrial Revolution, or Industry 4.0
The term "Industry 4.0" refers to the fourth industrial revolution that has taken place in recent decades. With the aid of connection provided by the Internet of Things (IoT), access to real-time data, and the introduction of cyber-physical systems, Industry 4.0 elevates the current emphasis on digital technology to a completely new level. A more complete, connected, and all-encompassing approach to production is provided by Industry 4.0. It links the physical and digital worlds and makes it easier for partners, vendors, partners, and individuals to collaborate and access information.
To increase productivity, mass production ideas like the assembly line were used during this phase.
With the help of Industry 4.0, business leaders are better able to manage and comprehend every part of their operations. They can also use real-time data to increase productivity, enhance workflows, and spur expansion.